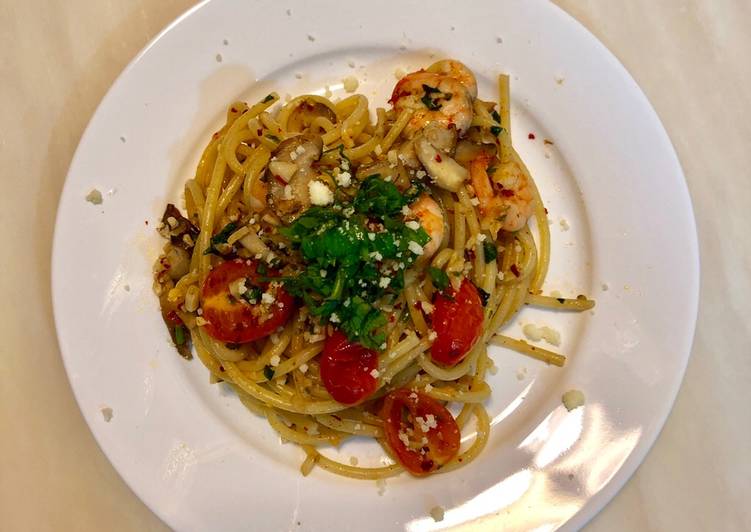 Ingredients
Boiled ingredients
1/2 Spaghetti Wrap
2 tablespoons Olive Oil
Enough water
Sauteed ingredients
3 tablespoons of Olive Oil
3 Garlic fruit
15 gr Peeled Shrimp
1/2 Pack of Poached Spaghetti
2 tablespoons Chili Powder
1/2 tbsp Oregano
Black pepper
Organic Salt
Celery
Parmesan cheese
Step 1
Prepare all ingredients
Step 2
Heat the water if it has boiled, add 2 tablespoons Olive Oil and then enter the spaghetti
Step 3
Saute the garlic when it's slightly yellow, add the peeled shrimp until it's reddish.
Step 4
Add the spaghetti that has been boiled and then add a little water to the remaining spaghetti stew.
Step 5
Then add the chili powder, oregano, black pepper and stir well.
Step 6
After blending the cherry tomatoes thoroughly, then serve and give the parmesan cheese garnish.